Lone Star Parties provides multiple size snow machines to match your needs and your event size perfectly. Have fake snow falling at your event. Whether it is indoor or outdoor, Lone Star Parties has the fake snow machine for your needs. Locally owned and operated, Lone Star Parties specializes in artificial snow machines for Christmas events, snow in July, holiday gatherings, community holiday events, movies, commercials, or any event. Bring faux snow to your guests and have them loving the white snow weather. These machines produce a snow that evaporates. We can hang our machines or shoot them from any surface.


Below are our variety of snow machines suitable for your event. All of our snow machines come with a 24 hour rental. There may be an extra fee if you need an attendant to run the snow machine. Each artificial snow machine rental comes with 2 hours of snow. Ask about adding additional time if you need.

SUPER POWER SNOW CANNON
Shoots over 60' to 100'. One of the largest snow machines in The United States, this Super Power Snow Cannon blasts artificial snow over a large area that will rise high and float further with the wind. This machine is designed for outdoor events. Great for community holiday events, Christmas parties, holiday private parties, New Year's Eve, Snow in July, and anytime you want to bring snow to your event. Requires the use of 2 - 20 Amp Circuits. Generators are available upon request for a rental fee.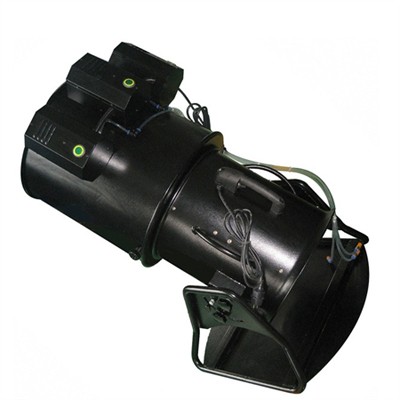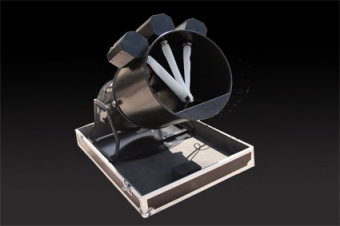 RENTAL IN HOUSTON: $400 (Includes 6 gallons of snow for 45 minutes of continuous snow on full power)



SNOW BLASTER MACHINE
Shoots 30' Bring the artificial snow to your holiday event and leave your guests thinking they are having a snowy vacation. One of the quietest snow machines.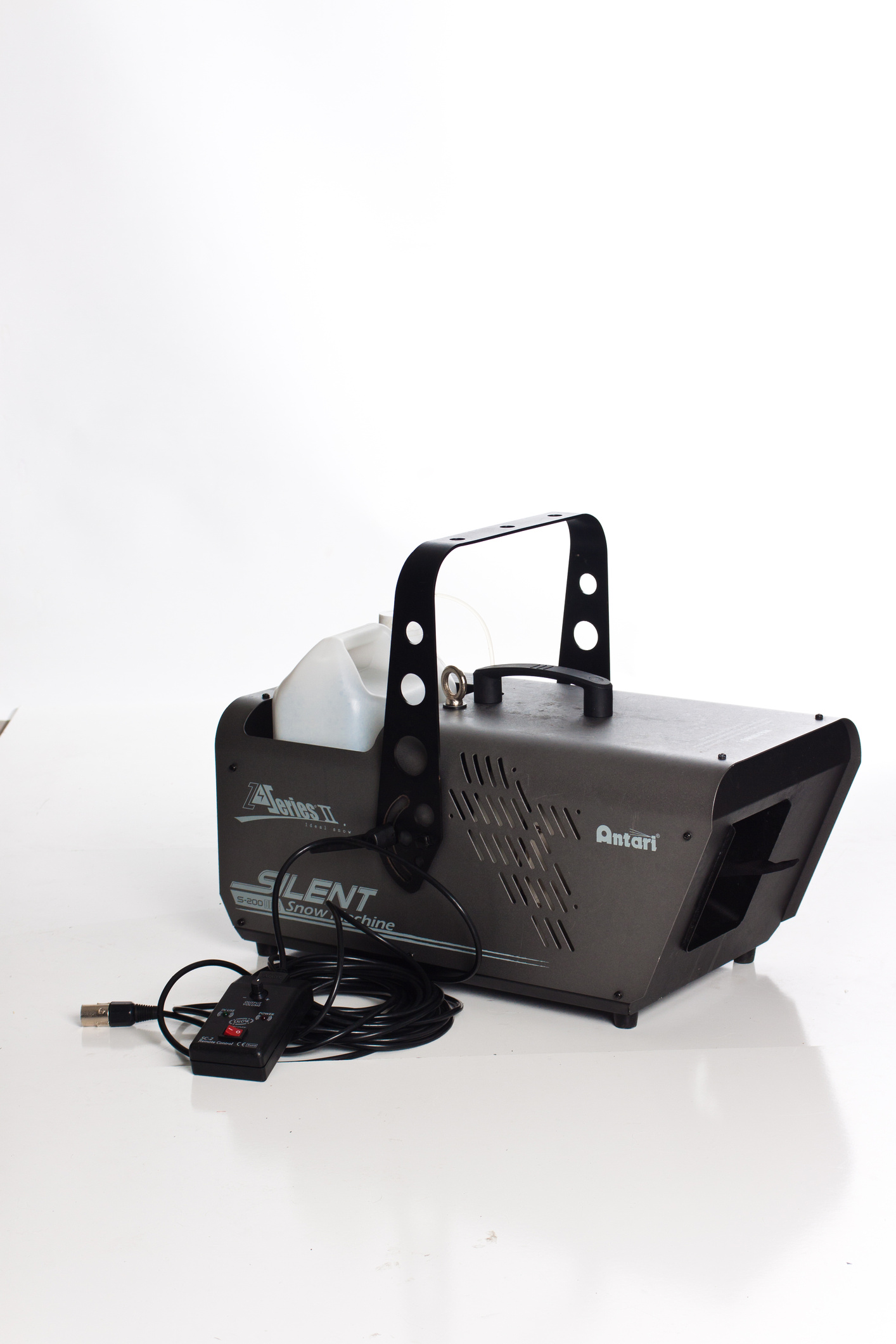 $200 Rental






SNOW BLASTER JUNIOR MACHINE
Shoots 20' Great output at a wonderful price. Sure to bring the holiday spirit to your private party or event. Use multiple for larger events. The best way to cover a large area is to use multiple machines positioned on the border shooting into the area. This snow evaporates 20 to 90 seconds after it lands.
$175 Rental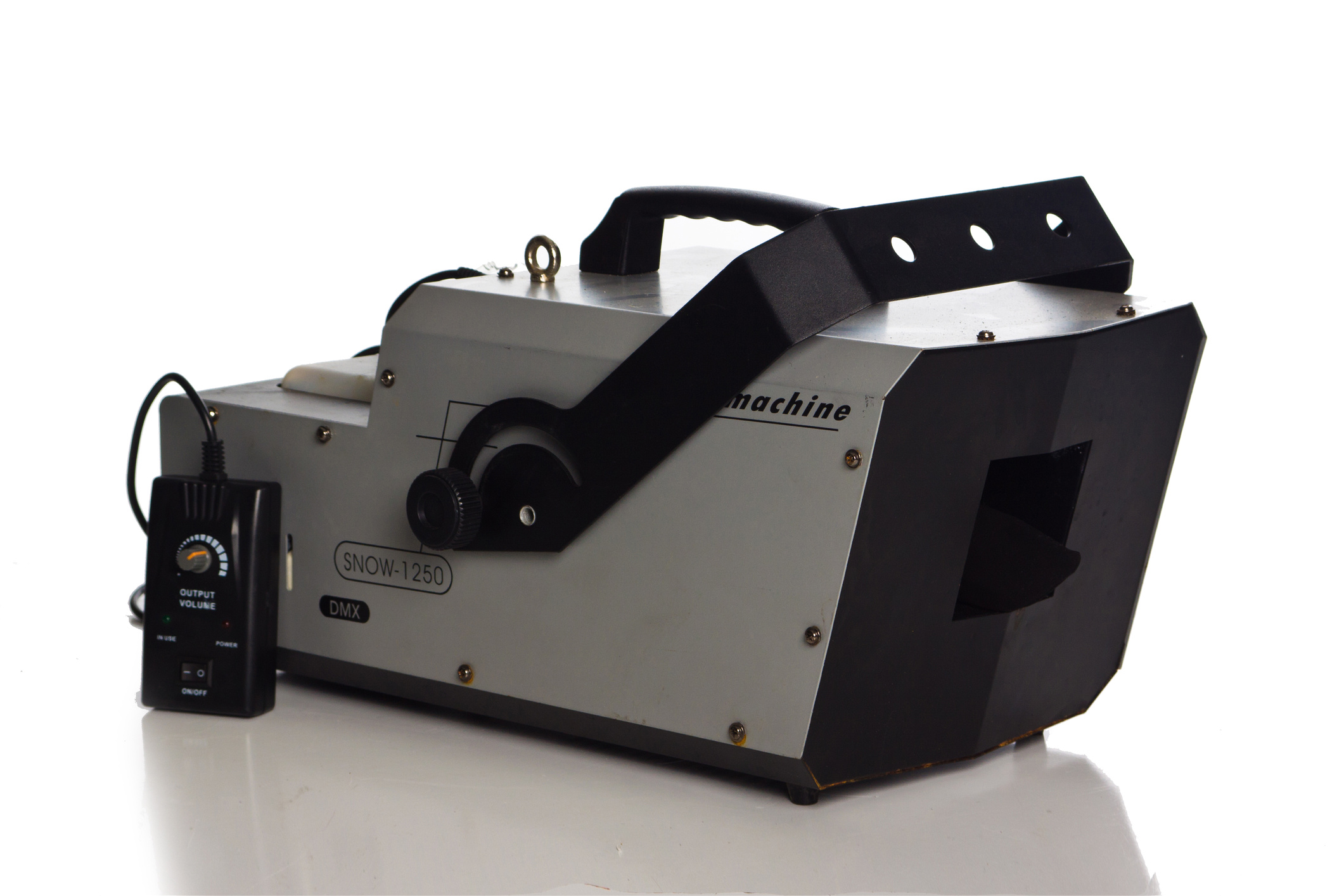 INFLATABLE SNOW GLOBE
Holiday Party Idea! Take pictures of your friends and family in our large inflatable snow globe. Up to 8 people can fit inside comfortably.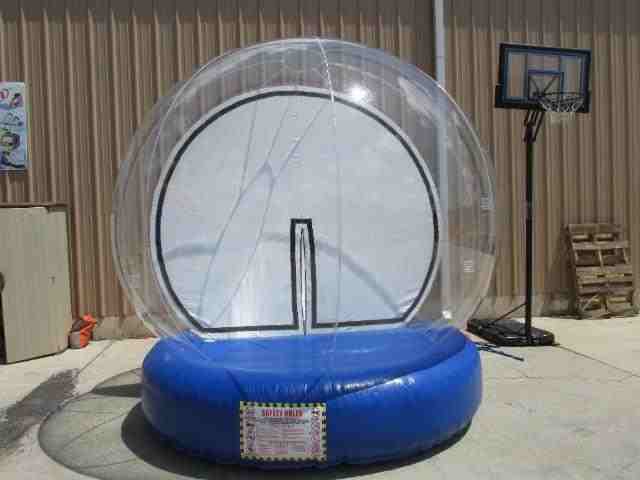 $350 Rental







INSTANT SNOW
Make Fake Snow in Seconds
Lone Star Parties, LLC manufactures the best artificial snow at our same lab that has produced our infamous foam fluid. Simply add 3 to 4 cups of water to 1 cup of our snow and have at least a gallon of artificial snow. Feels great and cool just like the real thing. Tons of fun for the whole family. Kids, teens, and adults love the fun of this instant snow. Great for decorations too, photo shoots, holiday events, fundraisers, and science projects!
Watch and be amazed as our instant snow expands up to 100 times within seconds. This is just like the real thing. It is not sticky, nor does it clump or melt. Last a long time and is reusable after it dries out. Perfect for holiday decorating.

Prices for Artificial Instant Snow

| | | |
| --- | --- | --- |
| 454 Grams (makes about 8 gallons) | | Call for Pricing |
| 2,270 Grams (makes 40 gallons) | | Call for pricing |
Coverage Areas for Artificial Instant Snow
8 gallons: 51 cm (20") x 76 cm (30") x 10 cm (4")
40 gallons: 76 cm (30") x 255 cm (100") x 10 cm (4")
Recommended for ages 4 and older with adult supervision.
REAL SNOW PARTIES IN TEXAS!
Real snow parties are the COOLEST thing to come to Houston in years! Lone Star Parties proudly brings you the joys of the winter holidays with our real snow party services. We come to your location and spread snow to about 6 to 12 inches thick and create the coolest snow playground. A variety of options are available. Any size snow party you want with a minimum order of 5,000 pounds is offered. Snow slides are also availabe and can be done with or without natural hills. Our crew will handle the entire event so all you have to do is come ready to play in the snow.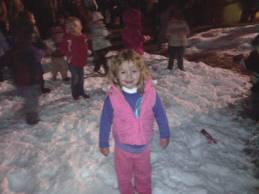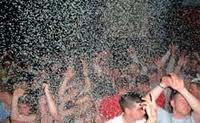 Interested in a snow slide. Our snow slides can be made using our one of a kind custom slide stands or a natural hill at your location. Here is all the information. Call 832-797-0057 if you have any questions.
PRICING FOR SNOW PARTIES
| | | | |
| --- | --- | --- | --- |
| NUMBER OF BAGS | AMOUNT OF SNOW | AREA SIZE | TOTAL COST |
| 125 | 5,000 Pounds* | 15' x 15' | $ 1,200.00* |
Snow thickness is approximately 6 inches to 12 inches
Minimum Order 10,000 Pounds on Fridays & Sundays in December Minimum Order 20,000 Pounds on Saturdays in December Only
*Limited Delivery Area for 5,000 pounds.
*Larger quantities are available that are not listed. Please call 832-797-0057 to inquire.
*Prices listed above are for Houston, Texas area.
*Snow blowing outside of the Houston area is available. Please call to inquire. Additional charges will apply.
*All prices are subject to sales tax. Tax exemption form must be provided when placing the order.
*Refreshing is done by appointment only. $100.00 per hour plus the cost of snow.
*An advanced written cancellation notice must be received two weeks prior to your event or you will lose your deposit.
*Lone Star Parties will do its best to reschedule your event but there are no guarantees of availability due to prior scheduled commitments.
*OFF ROAD - Due to the size and weight of equipment, Lone Star Parties WILL NOT go off unpaved or unstable surfaces.
How to Reserve my Snow Party
DATE & TIME: Call to check availability of the date and time for your event.
SITE SURVEY: Call to schedule an appointment. Lone Star Parties will come to your site to help determine the following: safety of area, amount of snow needed, and that equipment is accessible to the location.
SERV. AGREEMENT:Fill out completely. Including hold harmless clause, initial the bottom of each page, sign, date, and payment method is required.
DEPOSIT: $100.00 Non-refundable deposit is required for reserving your exact time, date & location for your event. Collected during the site survey
We rent artificial snow machines in Houston, Austin, Dallas, San Antonio, The Woodlands, Spring, Conroe, Magnolia, Oak Ridge, Willis, Tomball, Montgomery, Cypress, Kingwood, Humble, Houston, Spring, and surrounding areas. Professional snow machines for rent in Spring Texas. Large snow machines for rent in The Woodlands Texas. Zorb balls available in all Houston areas.